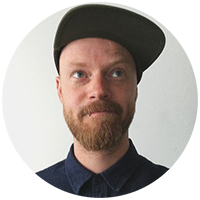 The last decade has seen me working as a technical and creative designer on international large-scale projects in addition to starting up an award-winning 3D & motion graphics agency, Werewolf, in Edinburgh.
Over the years I have honed my skills in Maya, Substance Designer & Painter and worked exclusively in PBR. I have a strong background in composition, animation, film production & color theory together with creating lighting scenarios for products, interiors and environments; with Photoshop being the application I use extensively for concepts, photo-bashing, touch-ups, compositing and graphic design. 
If you would like to get in touch, be it for a conversation about technology and / or design techniques. Or are looking for help on a project, feel free to send me an email.